PA. STATE PROCESS SERVICES
"WHEN TIME COUNTS-YOU CAN COUNT ON US"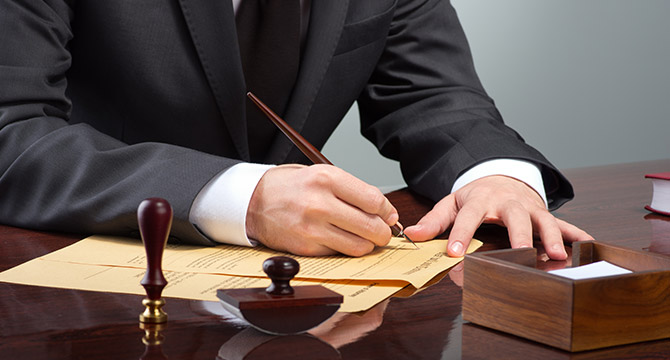 FOR SERVICE, PLEASE COMPLETE OUR REQUEST FOR SERVICE FORM AND SEND TO OUR OFFICE AT subpoenaservices@comcast.net OR FAX TO 610-372-6305. FOR FORM GO TO SITEMAP AND DOWNLOAD.
SERVICE OF ALL COUNTY-STATE AND FEDERAL COMPLAINTS AND SUMMONS, SUBPOENAS (CRIMINAL AND CIVIL), LANDLORD EVICTION NOTICES, ALL CIVIL COURT DOCUMENTS.
PA STATE PROCESS SERVICES HAS THE ABILITY TO USE BODY CAM'S TO RECORD THE SERVICE OF OUR CLIENT'S DOCUMENTS. THIS IS DONE IN FULL COMPLIANCE WITH THE LAW.
OUR OFFICE PROVIDES CONFERENCE ROOMS FOR THE TAKING OF DEPOSITIONS, INTERVIEWS, OR OTHER NEEDS FOR OUT OF AREA LAW FIRMS. CALL OUR OFFICE FOR SCHEDULING, OR INFORMATION. 610-376-3970 717-335-1114
SPECIALIZING IN THE HARD TO FIND/SERVE INDIVIDUAL, DEFENDANT OR BUSINESS.
ALL SERVICE ADDRESSES ARE PHOTOGRAPHED WITH GPS COODINATES, TIME AND DATE IMPRINTED ON EACH PHOTO, AND WE OBTAIN A SIGNED RECEIPT AND ACKNOWLEDGMENT OF ACCEPTANCE OF SERVICE FOR YOUR PROCESS. WE FURTHER PROVIDE OUR CLIENTS WITH THE SERVER'S NOTES, FIELD REPORT, AND AFFIDAVIT OF SERVICE .
PA. STATE PROCESS SERVICES IS A LEADER IN THE PROCESS SERVICE INDUSTRY THAT USES STATE OF THE ART PROFESSIONAL PROCESS SERVICE SOFTWARE THAT DRAMATICALLY INCREASES EFFICIENCY IN THE SERVICE OF PROCESS, WHILE REDUCING THE CHANCE OF HUMAN ERROR.
ALL PROCESS SERVERS EMPLOYED BY PA. STATE PROCESS SERVICES/SUBPOENA SERVICE-BERKS USE HAND HELD COMPUTERS WITH THIS STATE OF THE ART SOFTWARE THAT WILL ALLOW THE SERVER IN THE FIELD TO:
1. CAPTURE THE PHYSICAL DESCRIPTION OF THE PERSON SERVED;
2. TIME, DATE AND GPS DATA ON SERVICES VERIFIED BY THIRD PARTIES, AFTER UPLOAD FROM THE PROCESS SEVER NETWORK AT SERVICE LOCATION;
3. TIME, DATE AND GPS LOCATION IS NETWORK PROVIDED AND RECORDED ON THE AFFIDAVIT OF SERVICE;
4. TAKE PHOTO'S OF THE SERVICE ADDRESS COMPLETE WITH DATE STAMP, TIME AND GPS LOCATION PRINTED ON THE PHOTO;
5. THE RULES OF CIVIL PROCEDURE ARE PROGRAMMABLE FOR EACH SERVICE, AND VIEWED BY THE SERVER;
6. THE SERVER HIS THE ABILITY TO CAPTURE THE CONVERSATION BETWEEN SERVER AND DEFENDANT (AS LAWS ALLOW);
7. ALL SERVICE DETAILS ARE RECORDED IN SECONDS, AND DRAMATICALLY INCREASES EFFICIENCY.
8. CLIENT REAL TIME LOG IN TO VIEW YOUR SERVICE AS IT TAKES PLACE, AND TO VIEW ALL DOCUMENTS, PHOTO'S AND SERVICE DETAILS.
WHEN THE PROCESS SERVER COMPLETES THE SERVICE, THE INFORMATION IS SENT TO THE DATABASE AND CHECKED BY THE OFFICE PERSONAL, AS WELL AS THIRD PARTY. AN AFFIDAVIT OF SERVICE IS THEN GENERATED FROM THE INFORMATION IN THE DATABASE. ALL THE WHILE, THE RECORD OF PROGRESS IS ACCESSIBLE TO ATTORNEY'S WHO CAN FOLLOW THE RECORD IN REAL TIME.
*FOR SERVICE CALL OUR OFFICE AT 717-335-1114 OR 610-376-3970,
Fax: 610-372-6305 Toll Free: 866-884-8917
*PROFESSIONALISM &
*CONFIDENIALITY
WELCOME: PA. STATE PROCESS SERVICES is a full service professional civil process company located in Berks County (Wyomissing/Reading) PA. We provide statewide as well as nationwide service.
We offer same day service if required. We provide our clients with updates regarding the service of their civil documents. Upon completed sevice, your firm will receive a completed Affidavit/Proof of Service as well as supporting service documents, that will include an Acknowledgment Of Service,and the process servers field reports. We attempt to have the person/company/business sign this Acknowledgment which states in detail the documents they received, the time and date received, that they understand the documents served upon them, and the manner of service. (a copy of this Acknowledgment is set forth in the photo section below). This is an added proof the documents were received by the party.
We make up to three service attempts at same address provided,(address change is an additional fee) and our clients are advised if additional steps are required to make service.
We provide our clients with the most professional and cost effective service possible. PA. STATE PROCESS SERVICES will take every step required to have your documents served, and do so in a professional manner. We use the most up to date skip trace programs, as well as several other nationwide location services and research programs, to locate and serve the hard to find/locate defendant.
PA. STATE PROCESS SERVICES owner has been a civil process server for more then (15) years, and all staff are trained to offer the very best in customer service and care. PA. STATE PROCESS SERVICES is licensed by the City of Reading, PA. Our business license number is 369927. Wyomissing PA., License number: BHB70000167
PA. STATE PROCESS SERVICES also provides legal courier service, court filing services for law firms nationwide, as well as document retrieval services for all County-State-Federal Courts.
PLEASE SEE OUR SITE MAP FOR ADDITIONAL SERVICES AND INFORMATION.
News
Would you like to ask us questions about the services that we provide? /feedback/. Feel free to...
04/29/2010 18:43
Read more
Photo Gallery: OUR WYOMISSING PA OFFICE
Photo Gallery: Civilprocessservices